Product Info and Details
What you get.
"Quality LED lights made to order"
Ergonomic case with 120 LEDs
A variety of LED units available with custom
colors of Yellow Green Blue and UV too.
660 nm red LEDs and near infrared
850 nm LEDs
Includes universal power supply that
works Worldwide.
Includes a plug adapter for your country
so its ready to use when you receive it.
Comes with instruction sheet.
Features
5 inches long by 2 3/4 inches wide.
Light weight and Sturdy
Easy To Use Only Minutes a Day

Left Switch is for infrared Right switch in for red
Fan Option has holes in back of case to air to flow out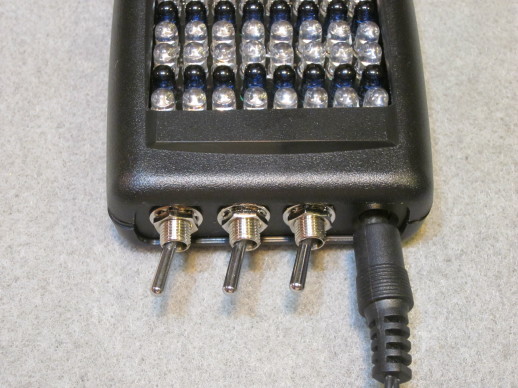 Triple Switches
Left side Infrared, Middle yellow or blue Right switch is red
Spec Sheets for
various colors PDF Format
Spec sheet download Click Here for red 660
Spec sheet download Click Here for infrared 850
Spec Sheet Download Click Here for 590nm Yellow
Spec Sheet Download Click Here for 470nm Blue
Spec Sheet Download Click Here for 410nm UV
Spec Sheet Download Click here for 830nm Infrared
Spec Sheet Download Click Here for 940nm Infrared